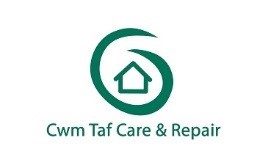 Cwm Taf Care & Repair is a charitable organisation that actively works to ensure all older people have homes that are safe, secure and appropriate to their needs. 

Our role is to provide a free support and advice service for older and disabled people to allow them to remain in their own homes with greater independence, warmth, security and safety. 

Our service is client led that is based on a visit to the older person's home. This visit will result in a personalised package of home improvement. The objective is to support the older person's choice to remain living in their own home and in their own community for as long as they are able and choose to do so. 

Care & Repair wants to hear the views of residents of Rhondda Cynon Taf & Merthyr Tydfil and what is important to them to enable them to live at home safely and independently. 

Your response to this survey will assist the Agency in developing their services and ensure you are listened to.    

Your responses will also help us better understand what more can be done across Rhondda Cynon Taf & Merthyr Tydfil to ensure it is a place where people of all ages can live happily and healthily, especially as we grow older.
To access the questionnaire, please click on link below.
https://forms.office.com/e/sknpCLepbU