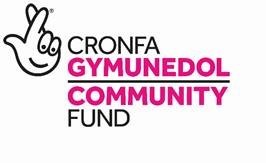 As an organisation that supports community groups and charities, we wanted to let you know about the changes so that you can continue to provide advice and support to organisations in your area.  
 Organisations can now:   
apply for up to £20,000 in a single award; 

apply for funding for up to two years; 

no longer hold more than one National Lottery Awards for All grant at a time. 
 This change to the upper limit on National lottery Awards for All is to give projects more financially stability, long term certainty and an increase in accessible funding.  
 Organisations can apply online as usual. It usually takes 12 weeks to assess and pay successful applicants. A completed application made today will typically be awarded at the start of February 2024.  
 Please note that from today, organisations can only have one National Lottery Awards for All grant at a time. This means if an organisation received funding before 15 November, it will not be able to apply for more funding until the project is complete. 
 One of the impacts of this change is that with the maximum grant amount increasing, we may not be able to support the same number of projects within our budget. We strongly encourage organisations to consider their budget closely and ask for what they need for their specific project. This will help us maximise the number of communities we can support under the refreshed programme.   
 For more information, visit our website.